So, I'm trying really hard not to buy that many books anymore! I have so many on my TBR shelf and I need to read them all! I think it's funny how hard I try to not buy books and I still end up with buying a ton >.>
Title: Possession
Author: Elana Johnson
Purchase: Amazon ~ Kindle
SYNOPSIS:
Vi knows the Rule: Girls don't walk with boys, and they never even think about kissing them. But no one makes Vi want to break the Rules more than Zenn ... and since the Thinkers have chosen him as Vi's future match, how much trouble can one kiss cause? The Thinkers may have brainwashed the rest of the population, but Vi is determined to think for herself.

But the Thinkers are unusually persuasive, and they're set on convincing Vi to become one of them ... starting by brainwashing Zenn. Vi can't leave Zenn in the Thinkers' hands, but she's wary of joining the rebellion, especially since that means teaming up with Jag. Jag is egotistical, charismatic, and dangerous—everything Zenn's not. Vi can't quite trust Jag and can't quite resist him, but she also can't give up on Zenn.

This is a game of control or be controlled. And Vi has no choice but to play.
Title: Surrender
Author: Elana Johnson
Purchase: Amazon ~ Kindle
SYNOPSIS:
Raine has always been a good girl. She lives by the rules in Freedom. After all, they are her father's rules: He's the Director. It's because of him that Raine is willing to use her talent—a power so dangerous, no one else is allowed to know about it. Not even her roommate, Vi.

All of that changes when Raine falls for Gunner. Raine's got every reason in the world to stay away from Gunn, but she just can't. Especially when she discovers his connection to Vi's boyfriend, Zenn.

Raine has never known anyone as heavily brainwashed as Vi. Raine's father expects her to spy on Vi and report back to him. But Raine is beginning to wonder what Vi knows that her father is so anxious to keep hidden, and what might happen if she helps Vi remember it. She's even starting to suspect Vi's secrets might involve Freedom's newest prisoner, the rebel Jag Barque….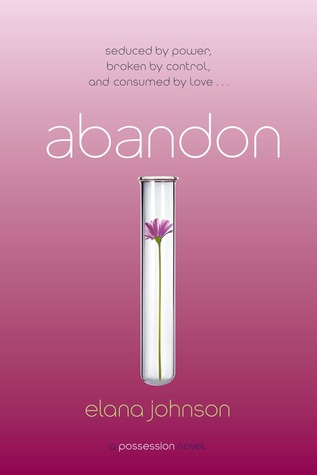 Title: Abandon
Author: Elana Johnson
Purchase: Amazon ~ Kindle
SYNOPSIS:
Seduced by power,
broken by control,
and consumed by love...

Vi has made her choice between Jag and Zenn, and the Resistance may have suffered for it. But with the Thinkers as strong as ever, the rebels still have a job to do. Vi knows better than anyone that there's more at stake than a few broken hearts.

But there is a traitor among them... and the choices he makes could lead to the total destruction of everything Vi has fought for.

Vi, Jag, and Zenn must set their problems aside for the Resistance to have any hope of ending the Thinkers' reign. Their success means everything... and their failure means death.
Title: Twenty Boy Summer
Author: Sarah Ockler
Purchase: Amazon ~ Kindle
SYNOPSIS:
According to Anna's best friend, Frankie, twenty days in Zanzibar Bay is the perfect opportunity to have a summer fling, and if they meet one boy every day, there's a pretty good chance Anna will find her first summer romance. Anna lightheartedly agrees to the game, but there's something she hasn't told Frankie–she's already had her romance, and it was with Frankie's older brother, Matt, just before his tragic death one year ago.

TWENTY BOY SUMMER explores what it truly means to love someone, what it means to grieve, and ultimately, how to make the most of every beautiful moment life has to offer.
Title: The End Or Something Like That
Author: Ann Dee Ellis
Purchase: Amazon ~ Kindle
SYNOPSIS:
Can a friendship last forever?

Emmy would like to think so. But even though she and her late best friend, Kim, planned every detail in advance, from when and where to meet to what snacks to bring, Kim has yet to make an appearance from the afterlife. Which is making Emmy wonder if what happened right before Kim died changed everything.

Alternating between the past and the present and between the heartbreaking and the truly hilarious, Ann Dee Ellis's latest novel is an achingly authentic take on friendship, family, and what it means to let go and truly live.
Title: Heat
Author: Opal Carew
Purchase: Amazon ~ Kindle
SYNOPSIS:
Rikki's first love was a firefighter and after he died, she decided to protect her heart by pouring her desires into the novels she writes. When research on her latest book brings her to a firehouse, she's determined to keep it professional, but these men are too hot and charming to resist. And when firefighters Simon and Carter make it clear they're willing to help her fulfill her steamiest fantasies, Rikki realizes she's going to lose more than just her cool.

As Simon and Carter help Rikki unlock her desires, she finds herself falling for both men. But how can she give them her heart when they can't promise she won't lose them too?

Heat is an erotic romance from bestselling author Opal Carew.
Title: Arena
Author: Holly Jennings
Purchase: Amazon ~ Kindle
SYNOPSIS:
Every week, Kali Ling fights to the death on national TV. She's died hundreds of times. And it never gets easier...

The RAGE tournaments the Virtual Gaming League's elite competition where the best gamers in the world compete in a fight to the digital death. Every kill is broadcast to millions. Every player leads a life of ultimate fame, responsible only for entertaining the masses.

And though their weapons and armor are digital, the pain is real.

Chosen to be the first female captain in RAGE tournament history, Kali Ling is at the top of the world until one of her teammates overdoses. Now she s stuck trying to work with a hostile new teammate who s far more distracting than he should be.

Between internal tensions and external pressures, Kali is on the brink of breaking. To change her life, she ll need to change the game. And the only way to revolutionize an industry as shadowy as the VGL is to fight from the inside
Title: The Museum Of Heartbreak
Author: Meg Leder
Purchase: Amazon ~ Kindle
SYNOPSIS:
In this ode to all the things we gain and lose and gain again, seventeen-year-old Penelope Marx curates her own mini-museum to deal with all the heartbreaks of love, friendship, and growing up.

Welcome to the Museum of Heartbreak.

Well, actually, to Penelope Marx's personal museum. The one she creates after coming face to face with the devastating, lonely-making butt-kicking phenomenon known as heartbreak.

Heartbreak comes in all forms: There's Keats, the charmingly handsome new guy who couldn't be more perfect for her. There's possibly the worst person in the world, Cherisse, whose mission in life is to make Penelope miserable. There's Penelope's increasingly distant best friend Audrey. And then there's Penelope's other best friend, the equal-parts-infuriating-and-yet-somehow-amazing Eph, who has been all kinds of confusing lately.

But sometimes the biggest heartbreak of all is learning to let go of that wondrous time before you ever knew things could be broken…
Title: Windfall
Author: Jennifer E. Smith
Purchase: Amazon ~ Kindle
SYNOPSIS:
Let luck find you.

Alice doesn't believe in luck—at least, not the good kind. But she does believe in love, and for some time now, she's been pining for her best friend, Teddy. On his eighteenth birthday—just when it seems they might be on the brink of something—she buys him a lottery ticket on a lark. To their astonishment, he wins $140 million, and in an instant, everything changes.

At first, it seems like a dream come true, especially since the two of them are no strangers to misfortune. As a kid, Alice won the worst kind of lottery possible when her parents died just over a year apart from each other. And Teddy's father abandoned his family not long after that, leaving them to grapple with his gambling debts. Through it all, Teddy and Alice have leaned on each other. But now, as they negotiate the ripple effects of Teddy's newfound wealth, a gulf opens between them. And soon, the money starts to feel like more of a curse than a windfall.

As they try to find their way back to each other, Alice learns more about herself than she ever could have imagined…and about the unexpected ways in which luck and love sometimes intersect.
Title: We Should Hang Out Sometime
Author: Josh Sundquist
Purchase: Amazon ~ Kindle
SYNOPSIS:
Josh Sundquist only ever had one girlfriend.
For twenty-three hours.
In eighth grade.

Why was Josh still single? To find out, he tracked down the girls he had tried to date and asked them straight up: What went wrong?

The results of Josh's semiscientific, wholly hilarious investigation are captured here. From a disastrous Putt-Putt date involving a backward prosthetic foot, to his introduction to CFD (Close Fast Dancing), to a misguided "grand gesture" at a Miss America pageant, this story is about looking for love--or at least a girlfriend--in all the wrong places.
Title: My Last Kiss
Author: Bethany Neal
Purchase: Amazon ~ Kindle
SYNOPSIS:
What if your last kiss was with the wrong boy?

Cassidy Haines remembers her first kiss vividly. It was on the old covered bridge the summer before her freshman year with her boyfriend of three years, Ethan Keys. But her last kiss--the one she shared with someone at her seventeenth birthday party the night she died--is a blur. Cassidy is trapped in the living world, not only mourning the loss of her human body, but left with the grim suspicion that her untimely death wasn't a suicide as everyone assumes. She can't remember anything from the weeks leading up to her birthday and she's worried that she may have betrayed her boyfriend.

If Cassidy is to uncover the truth about that fateful night and make amends with the only boy she'll ever love, she must face her past and all the decisions she made--good and bad--that led to her last kiss.
Title: It's Kind Of A Funny Story
Author: Ned Vizzini
Purchase: Amazon ~ Kindle
SYNOPSIS:
Ambitious New York City teenager Craig Gilner is determined to succeed at life - which means getting into the right high school to get into the right job. But once Craig aces his way into Manhattan's Executive Pre-Professional High School, the pressure becomes unbearable. He stops eating and sleeping until, one night, he nearly kills himself.

Craig's suicidal episode gets him checked into a mental hospital, where his new neighbors include a transsexual sex addict, a girl who has scarred her own face with scissors, and the self-elected President Armelio. There, Craig is finally able to confront the sources of his anxiety.

Ned Vizzini, who himself spent time in a psychiatric hospital, has created a remarkably moving tale about the sometimes unexpected road to happiness.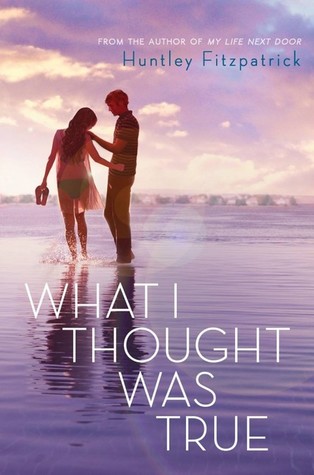 Title: What I Thought Was True
Author: Huntley Fitzpatrick
Purchase: Amazon ~ Kindle
SYNOPSIS:
Gwen Castle has never so badly wanted to say good-bye to her island home till now: the summer her Biggest Mistake Ever, Cassidy Somers, takes a job there as the local yard boy. He's a rich kid from across the bridge in Stony Bay, and she hails from a family of fishermen and housecleaners who keep the island's summer people happy. Gwen worries a life of cleaning houses will be her fate too, but just when it looks like she'll never escape her past—or the island—Gwen's dad gives her some shocking advice. Sparks fly and secret histories unspool as Gwen spends a gorgeous, restless summer struggling to resolve what she thought was true—about the place she lives, the people she loves, and even herself—with what really is.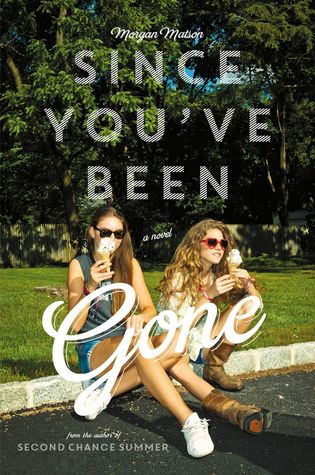 Title: Since You've Been Gone
Author: Morgan Matson
Purchase: Amazon ~ Kindle
SYNOPSIS:
It was Sloane who yanked Emily out of her shell and made life 100% interesting. But right before what should have been the most epic summer, Sloane just…disappears. All she leaves behind is a to-do list.

On it, thirteen Sloane-inspired tasks that Emily would normally never try. But what if they could bring her best friend back?

Apple picking at night? Okay, easy enough.

Dance until dawn? Sure. Why not?

Kiss a stranger? Um...

Emily now has this unexpected summer, and the help of Frank Porter (totally unexpected), to check things off Sloane's list. Who knows what she'll find?

Go skinny-dipping? Wait...what?
Title: Astray
Author: Amy Christine Parker
Purchase: Amazon ~ Kindle
SYNOPSIS:
Lyla is caught between two worlds. The isolated Community that she grew up in and the outside world that she's navigating for the very first time. The outsiders call the Community a cult, but Pioneer miraculously survived a shooting that should have killed him. Are the faithful members right to stay true to his message? Is this just a test of faith? One thing is for sure: the Community will do anything to bring Lyla back to the fold. Trapped in a spider's web of deception, will Lyla detect the sticky threads tightening around her before it's too late? She'll have to unravel the mystery of what Pioneer and the Community are truly up to if she wants to survive.
Title: The Space Between Trees
Author: Katie Williams
Purchase: Amazon ~ Kindle
SYNOPSIS:
Evie's not sure why she started lying to the girls at school about her friendship with Jonah, her fellow paper route employee. Jonah is older, a college dropout with broad shoulders, a streak of scarlet in his hair, and mystery in his eyes. More than anything, Evie just wants something to happen, so she invents a nonexistent romance out of a crush. But when Jonah discovers a body in the woods—a girl Evie knew when she was little—Evie's lies grow more complicated. As Evie hunts down the killer, she comes to find that her lies are the only things she can trust. Readers will churn through the pages of Katie Williams's suspenseful debut novel and feel the chill of goosebumps in its wake.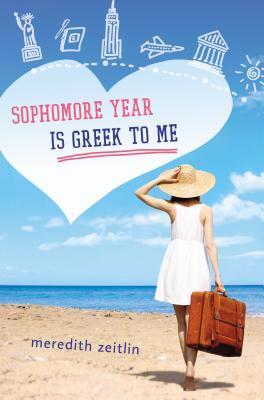 Title: Sophomore Year Is Greek To Me
Author: Meredith Zeitlin
Purchase: Amazon ~ Kindle
SYNOPSIS:
High school sophomore Zona Lowell has lived in New York City her whole life, and plans to follow in the footsteps of her renowned-journalist father. But when he announces they're moving to Athens for six months so he can work on an important new story, she's devastated— he must have an ulterior motive. See, when Zona's mother married an American, her huge Greek family cut off contact. But Zona never knew her mom, and now she's supposed to uproot her entire life and meet possibly hostile relatives on their turf? Thanks... but no thanks.
Title: The Secrets Of Tree Taylor
Author: Dandi Daley Mackall
Purchase: Amazon ~ Kindle
SYNOPSIS:
Thirteen-year-old Tree Taylor has two goals for the summer of '63:

1. Experience her first real kiss. A kiss delivered by a boy. A boy who is not related to her. A kiss worth writing about.
2. Become a famous writer. (Or, at least, write an investigative article that will land her the freshman spot on the Blue and Gold staff.)

So when a gunshot is fired right across the street, Tree knows this is the big story she's been waiting for. But the more she goes digging, the more secrets she uncovers, and soon she begins to wonder: When is it important to expose the truth? And when is it right to keep a secret?
Title: Then And Always
Author: Dani Atkins
Purchase: Amazon ~ Kindle
SYNOPSIS:
Rachel Wiltshire has everything she's ever wanted: a close group of friends, a handsome boyfriend, and acceptance to the journalism program at her top-choice college. But one fateful evening, tragedy tears her world apart.

Five years later, Rachel returns home for the first time to celebrate her best friend's wedding. Still coping with her grief, she can't stop thinking about the bright future she almost had, if only that one night had gone differently. But when a sudden fall lands her in the hospital, Rachel wakes to find that her life has completely changed. Now the people she loves most are not the way she remembers them. Unable to trust her own recollections, Rachel tries to piece together what really happened, and not even she can predict the astonishing truth.
Title: Looks
Author: Madeleine George
Purchase: Amazon ~ Kindle
SYNOPSIS:
Despite her massive size, Meghan Ball is the most invisible person at Valley Regional High. People say things in front of her as if she doesn?t exist. And most of the time, she feels like she doesn?t? until Meghan sees Aimee Zorn. Aimee is as skinny as Meghan is large, and as outwardly angry as Meghan is inwardly sad. Meghan instantly recognizes a kindred spirit in Aimee, another person using her body to say what she cannot. Alone, they are powerless, but together, Meghan and Aimee join forces to get sweet revenge against the one girl in school who hurt them both.
Title: Seven Ways We Lie
Author: Riley Redgate
Purchase: Amazon ~ Kindle
SYNOPSIS:
Seven students. Seven (deadly) sins. One secret.

Paloma High School is ordinary by anyone's standards. It's got the same cliques, the same prejudices, the same suspect cafeteria food. And like every high school, every student has something to hide—from Kat, the thespian who conceals her trust issues onstage, to Valentine, the neurotic genius who's planted the seed of a school scandal.

When that scandal bubbles over, and rumors of a teacher-student affair surface, everyone starts hunting for someone to blame. For the seven unlikely allies at the heart of it all, the collision of their seven ordinary-seeming lives results in extraordinary change.
Title: This Is Where It Ends
Author: Marieke Nijkamp
Purchase: Amazon ~ Kindle
SYNOPSIS:
10:00 a.m. The principal of Opportunity High School finishes her speech, welcoming the entire student body to a new semester and encouraging them to excel and achieve.

10:02 a.m. The students get up to leave the auditorium for their next class.

10:03 a.m. The auditorium doors won't open.

10:05 a.m. Someone starts shooting.

Told from four different perspectives over the span of fifty-four harrowing minutes, terror reigns as one student's calculated revenge turns into the ultimate game of survival.