January Book Haul:
Holy moly, who didn't stop me from buying books this month?? Luckily, most of these were discount books! I got most of them from Abebooks.com and from my local dollar store and library! I honestly spent less than $100 on all of these. I'm not broke yet from books, phew!!
Just remember guys, I don't do this to show off my books. I do this to give people ideas of books they may want!
Title: Catch Me When I Fall
Author: Nicci French
Purchase: Kindle
Synopsis:
A successful, happily married businesswoman, Holly Krauss is loved and admired by everyone she meets. But that's only one side of Holly: the other takes regular walks on the wild side. When the two sides of Holly's life collide, her world spirals out of control . . .
Title: Other Broken Things
Author: C. Desir
Purchase: Amazon ~ Kindle
Synopsis:
Nat's not an alcoholic. She doesn't have a problem. Everybody parties, everybody does stupid things, like get in their car when they can barely see. Still, with six months of court-ordered AA meetings required, her days of vodka-filled water bottles are over.

Unfortunately her old friends want the party girl or nothing. Even her up-for-anything ex seems more interested in rehashing the past than actually helping Nat.

But then a recovering alcoholic named Joe inserts himself into Nat's life and things start looking up. Joe is funny, smart, and calls her out in a way no one ever has.

He's also older. A lot older.

Nat's connection to Joe is overwhelming but so are her attempts to fit back into her old world, all while battling the constant urge to crack a bottle and blur that one thing she's been desperate to forget.

Now in order to make a different kind of life, Natalie must pull together her broken parts and learn to fight for herself.
Title: Fault Line
Author: C. Desir
Purchase: Amazon ~ Kindle
Synopsis:
Ben could date anyone he wants, but he only has eyes for the new girl — sarcastic free-spirit, Ani. Luckily for Ben, Ani wants him too. She's everything Ben could ever imagine. Everything he could ever want.

But that all changes after the party. The one Ben misses. The one Ani goes to alone.

Now Ani isn't the girl she used to be, and Ben can't sort out the truth from the lies. What really happened, and who is to blame?

Ben wants to help her, but she refuses to be helped. The more she pushes Ben away, the more he wonders if there's anything he can do to save the girl he loves.
Title: Watch Me
Author: Lauren Barnholdt
Purchase: Amazon ~ Kindle
Synopsis:
She thinks she has nothing to hide…

Ally has everything under control. She's about to move into a house full of strangers and have her life broadcast to the world, but as long as she still has her long-distance boyfriend, Corey, nothing can go wrong. Nothing, that is, until Ally starts spending time with her housemate Drew, the hot and sensitive guy who always seems to be around when she needs someone the most.

As suspicions and lies start pulling Ally and Corey apart, she's not sure if she can trust anyone, not even herself. Ally is about to learn the hard way that life is what happens when everyone is looking, and it doesn't always capture her good side….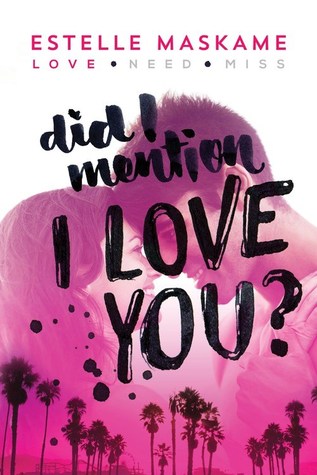 Title: Did I Mention I Love You?
Author: Estelle Maskame
Purchase: Amazon ~ Kindle
Synopsis:
When sixteen-year-old Eden Munro agrees to spend the summer with her estranged father in the beachfront city of Santa Monica, California, she has no idea what she's letting herself in for. Eden's parents are divorced and have gone their separate ways, and now her father has a brand new family. For Eden, this means she's about to meet three new step-brothers. The eldest of the three is Tyler Bruce, a troubled teenager with a short temper and a huge ego. Complete polar opposites, Eden quickly finds herself thrust into a world full of new experiences as Tyler's group of friends take her under their wing. But the one thing she just can't understand is Tyler, and the more she presses to figure out the truth about him, the more she finds herself falling for the one person she shouldn't – her step-brother.

Throw in Tyler's clingy girlfriend and a guy who has his eyes set on Eden, and there's secrets, lies and a whole lot of drama. But how can Eden keep her feelings under control? And can she ever work out the truth about Tyler?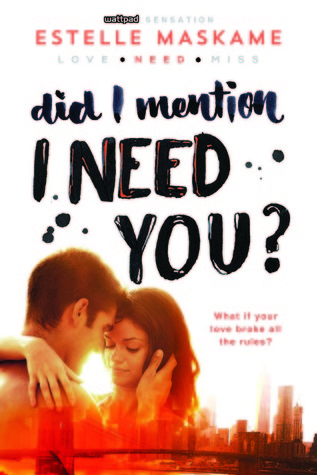 Title: Did I Mention I Need You?
Author: Estelle Maskame
Purchase: Amazon ~ Kindle
Synopsis:
Love has no rules.

It's been a year since Eden Munro last saw Tyler Bruce: her stepbrother…and secret love. Although they swore to ignore their feelings and put their family first, Eden can't help but feel excited when Tyler invites her to join him in New York City for the summer.

But it's not like anything is going to happen. Eden is happy with her boyfriend Dean, and she knows gorgeous, green-eyed Tyler must have moved on as well. But as they spend the long, hot summer in the city that never sleeps, it becomes obvious that those old feelings are still there…simmering beneath the surface. Will Tyler and Eden be able to resist temptation?
Title: Did I Mention I Miss You?
Author: Estelle Maskame
Purchase: Amazon ~ Kindle
Synopsis:
One last chance for love.

It's been a year since Eden last spoke to Tyler. A year since he left her all alone after nearly destroying their family. But Eden picked herself up and headed to Chicago for college where she found a new boyfriend—someone who doesn't run when things get tough. She's finally moved on from Tyler…right?

Despite their breakup, Tyler's determined to rekindle what they once had. He's restarted his life in Eden's hometown of Portland, and he wants her in it. But when a tragedy draws them together, Eden must search her heart and decide if Tyler is worth the risk once and for all.
Title: Austensibly Ordinary
Author: Alyssa Goodnight
Purchase: Amazon ~ Kindle
Synopsis:
Cate Kendall is no stranger to daydreams of brooding men and fancy parties—after all, she teaches one of her beloved Jane Austen novels in her English classes every year. But as for romance or adventure in her own life, the highlight of most weeks is Scrabble with her cute coworker, Ethan, and he draws the line at witty banter. But Cate is ready for a change. When she finds a mysterious journal that seems to have a link to the soul of the great Jane Austen herself, she knows it's her chance. And she grabs on with both hands…

Before she knows it, Cate has invented an alter ego with an attitude, attended some seriously chic soirees, and gotten tangled up with a delicious mystery man. And she's uncovered enough unexpected secrets about Ethan that her Scrabble partner has taken to brooding looks and unfathomable silences. It's a positively Austenite predicament, and Cate is sure she'll land in hot water and heartbreak—but maybe not with Jane herself to guide her…
Title: Speak No Evil
Author: Jordan Ford
Purchase: Amazon ~ Kindle
Synopsis:
Kade Kingsley is sick of hiding out in the middle of nowhere. He should be having a good time, partying and living it up, not playing bodyguard to his best friend's runaway witness girlfriend.

When he decides to leave the mountainside he's called home for the last two months, he promises to be careful. He knows the stakes are high, and he knows that the makeshift family he's leaving behind is counting on him to come back. What he doesn't count on is getting mugged and left for dead. And he definitely doesn't count on being rescued by a girl with secrets of her own…secrets that rival his.

As Julienne Bishop, a down-on-her-luck girl hiding from an abusive ex-boyfriend, nurses Kade back to health, an uneasy bond forms between them. They need each other, even if they don't realize it, and even if they have a hard time accepting it. Because danger is coming at them from both sides, and they must figure out if they can trust each other. Before it's too late.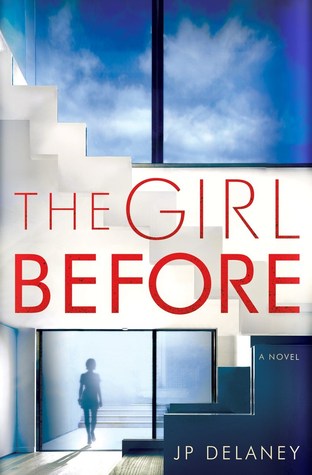 Title: The Girl Before
Author: JP Delaney
Purchase: Amazon ~ Kindle
Synopsis:
Please make a list of every possession you consider essential to your life.

The request seems odd, even intrusive—and for the two women who answer, the consequences are devastating.

Emma
Reeling from a traumatic break-in, Emma wants a new place to live. But none of the apartments she sees are affordable or feel safe. Until One Folgate Street. The house is an architectural masterpiece: a minimalist design of pale stone, plate glass, and soaring ceilings. But there are rules. The enigmatic architect who designed the house retains full control: no books, no throw pillows, no photos or clutter or personal effects of any kind. The space is intended to transform its occupant—and it does.

Jane
After a personal tragedy, Jane needs a fresh start. When she finds One Folgate Street she is instantly drawn to the space—and to its aloof but seductive creator. Moving in, Jane soon learns about the untimely death of the home's previous tenant, a woman similar to Jane in age and appearance. As Jane tries to untangle truth from lies, she unwittingly follows the same patterns, makes the same choices, crosses paths with the same people, and experiences the same terror, as the girl before.
Title: Wild Card
Author: Lora Leigh
Purchase: Amazon ~ Kindle
Synopsis:
It was supposed to be simple. All Navy SEAL Nathan Malone had to do was rescue three young girls from a Colombia drug cartel, then allow himself to be captured just long enough to draw out a government spy. That was before his mission went disastrously wrong…and before his wife, Bella, was told that Nathan was never coming home.

Bella's mourned her husband's death for three long years. But she has no idea he's still alive. Forced to assume a new identity, the man Nathan was is now dead. If he can get back to his wife, can he keep the secret of who he really is…even as desire threatens to consume them? And as danger threatens to tear Bella from Nathan's arms once more?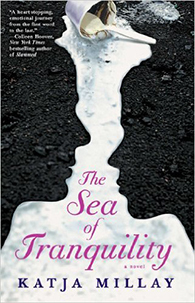 Title: The Sea Of Tranquility
Author: Katja Millay
Purchase: Amazon ~ Kindle
Synopsis:
Former piano prodigy Nastya Kashnikov wants two things: to get through high school without anyone learning about her past and to make the boy who took everything from her—her identity, her spirit, her will to live—pay.

Josh Bennett's story is no secret: every person he loves has been taken from his life until, at seventeen years old, there is no one left. Now all he wants is be left alone and people allow it because when your name is synonymous with death, everyone tends to give you your space.

Everyone except Nastya, the mysterious new girl at school who starts showing up and won't go away until she's insinuated herself into every aspect of his life. But the more he gets to know her, the more of an enigma she becomes. As their relationship intensifies and the unanswered questions begin to pile up, he starts to wonder if he will ever learn the secrets she's been hiding—or if he even wants to.
Title: Over You
Author: Emma McLaughlin & Nicola Kraus
Purchase: Amazon ~ Kindle
Synopsis:
After the grand explosion of her relationship, seventeen-year-old Max Scott developed what every girl in the history of the world has been waiting for: a way to get over being dumped. Now Max is the go-to guru for heartbroken high-school girls all over NYC. But when her ex unexpectedly shows up in her neighborhood, Max's carefully controlled world starts to unravel. With her clients' hearts hanging in the balance, Max will have to do the seemingly impossible: get over him once and for all.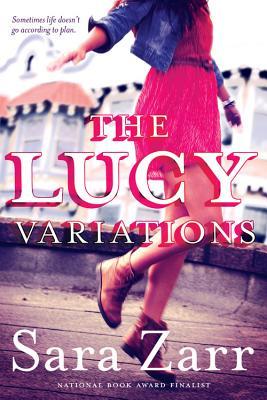 Title: The Lucy Variations
Author: Sara Zarr
Purchase: Amazon ~ Kindle
Synopsis:
Lucy Beck-Moreau once had a promising future as a concert pianist. Now, at sixteen, it's over. A death, and a betrayal, led her to walk away. But without music in her life, Lucy's not sure who she is, or who she wants to be. Then she meets Will, her brother's new piano teacher, who is young, kind, and interested in helping Lucy find her way back to piano-not for an audience, but on her own terms.
Title: How Zoe Made Her Dreams (Mostly) Come True
Author: Sarah Strohmeyer
Purchase: Amazon ~ Kindle
Synopsis:
When cousins Zoe and Jess land summer internships at the Fairyland Kingdom theme park, they are sure they've hit the jackpot. With perks like hot Abercrombie-like Prince Charmings and a chance to win the coveted $25,000 Dream & Do grant, what more could a girl want?

Once Zoe arrives, however, she's assigned to serve "The Queen"-Fairyland's boss from hell. From spoon-feeding her evil lapdog caviar, to fetching midnight sleeping tonics, Zoe fears she might not have what it takes to survive the summer, much less win the money.

Soon backstabbing interns, a runaway Cinderella, and cutthroat competition make Zoe's job more like a nightmare than a fairy tale. What will happen when Zoe is forced to choose between serving The Queen and saving the prince of her dreams?
Title: The Secrets Of Lily Graves
Author: Sarah Strohmeyer
Purchase: Amazon ~ Kindle
Synopsis:
Growing up in a house of female morticians, Lily Graves knows all about buried secrets. She knows that perfect senior-class president Erin Donohue isn't what she seems. She knows why Erin's ex-boyfriend, hot football player Matt Houser, broke up with her. And she also knows that, even though she says she and Matt are just friends, there is something brewing between them—something Erin definitely did not like.

But secrets, even ones that are long buried, have a way of returning to haunt their keeper.

So when Erin is found dead the day after attacking Lily in a jealous rage, Lily's and Matt's safe little lives, and the lives of everyone in their town of Potsdam, begin to unravel. And their relationship—which grew from innocent after-school tutoring sessions to late-night clandestine rendezvous—makes them both suspects.

As her world crumbles around her, Lily must figure out the difference between truth and deception, genuine love and a web of lies. And she must do it quickly, before the killer claims another victim.
Title: Burning Blue
Author: Paul Griffin
Purchase: Amazon ~ Kindle
Synopsis:
When Nicole Castro, the most beautiful girl in her wealthy New Jersey high school, is splashed with acid on the left side of her perfect face, the world takes notice. But quiet loner Jay Nazarro does more than that—he decides to find out who did it. Jay understands how it feels to be treated like a freak, and he also has a secret: He's a brilliant hacker. But the deeper he digs, the more danger he's in—and the more he falls for Nicole. Too bad everyone is turning into a suspect, including Nicole herself.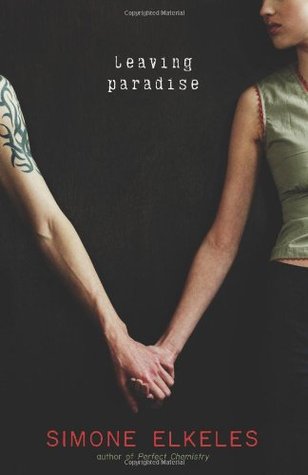 Title: Leaving Paradise
Author: Simone Elkeles
Purchase: Amazon ~ Kindle
Synopsis:
Nothing has been the same since Caleb Becker left a party drunk, got behind the wheel, and hit Maggie Armstrong. Even after months of painful physical therapy, Maggie walks with a limp. Her social life is nil and a scholarship to study abroad—her chance to escape everyone and their pitying stares—has been canceled.

After a year in juvenile jail, Caleb's free . . . if freedom means endless nagging from a transition coach and the prying eyes of the entire town. Coming home should feel good, but his family and ex-girlfriend seem like strangers.

Caleb and Maggie are outsiders, pigeon-holed as "criminal" and "freak." Then the truth emerges about what really happened the night of the accident and, once again, everything changes. It's a bleak and tortuous journey for Caleb and Maggie, yet they end up finding comfort and strength from a surprising source: each other.
Title: The Double
Author: Fyodor Dostoyevsky
Purchase: Amazon ~ Kindle
Synopsis:
A lonely government clerk - shy, awkward, blundering - finds himself pursued by a mysterious stranger. Somehow he looks familiar. In fact, he realizes, he looks exactly like him. He even has the same name. But, unlike him, he is charming and confident. Soon the stranger starts insinuating himself into his life. He works at his office, stays at his apartment, ingratiates himself with his colleagues. No one seems surprised. Who is he? What does he want? Is he a double, or something darker altogether?

Moscow-born Fyodor Dostoyevsky (1821-1881) served time in a convict prison in Siberia for his political alliances, and in his later years his passion for gambling led him deeply into debt. His many brilliant novels include Crime and Punishment, The Idiot and The Brothers Karamazov.
Title: The Fill-In Boyfriend
Author: Kasie West
Purchase: Amazon ~ Kindle
Synopsis:
When Gia Montgomery's boyfriend, Bradley, dumps her in the parking lot of her high school prom, she has to think fast. After all, she'd been telling her friends about him for months now. This was supposed to be the night she proved he existed. So when she sees a cute guy waiting to pick up his sister, she enlists his help. The task is simple: be her fill-in boyfriend—two hours, zero commitment, a few white lies. After that, she can win back the real Bradley.

The problem is that days after prom, it's not the real Bradley she's thinking about, but the stand-in. The one whose name she doesn't even know. But tracking him down doesn't mean they're done faking a relationship. Gia owes him a favor and his sister intends to see that he collects: his ex-girlfriend's graduation party—three hours, zero commitment, a few white lies.

Just when Gia begins to wonder if she could turn her fake boyfriend into a real one, Bradley comes waltzing back into her life, exposing her lie, and threatening to destroy her friendships and her new-found relationship.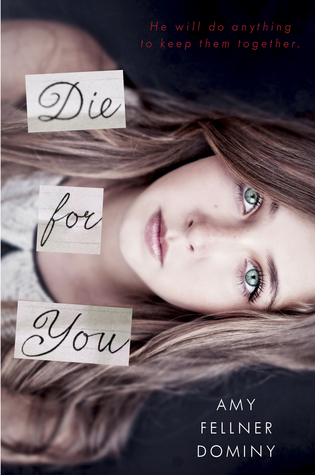 Title: Die For You
Author: Amy Fellner Dominy
Purchase: Amazon ~ Kindle
Synopsis:
Theirs was the perfect love story.

After Emma Lorde's parents' divorce forces her to move halfway across the state of Arizona to live with her father, Emma must face her senior year in a new school knowing absolutely no one.

Then she meets Dillon Hobbs, and something just clicks.

Dillon introduces Emma to friends she can call her own. He provides a refuge from the chaos of her past, and the security of a commitment that he promises will last forever. And because circumstances of her messy life forced Emma to put aside her dream of pursuing archaeology, Dillon creates a blueprint for a future together.

He saves her, over and over, by loving her more than she thought anyone ever would.

But just when everything seems picture-perfect, Emma is offered an opportunity that will upend the future they've planned. Uncertainty grows, and fear spirals into something darker.

Now Dillon is the one who needs saving.

But how much do you sacrifice for the one you love? What if saving Dillon means losing herself?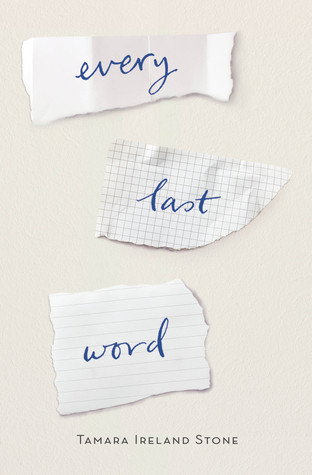 Title: Every Last Word
Author: Tamara Ireland Stone
Purchase: Amazon ~ Kindle
Synopsis:
If you could read my mind, you wouldn't be smiling.

Samantha McAllister looks just like the rest of the popular girls in her junior class. But hidden beneath the straightened hair and expertly applied makeup is a secret that her friends would never understand: Sam has Purely-Obsessional OCD and is consumed by a stream of dark thoughts and worries that she can't turn off.

Second-guessing every move, thought, and word makes daily life a struggle, and it doesn't help that her lifelong friends will turn toxic at the first sign of a wrong outfit, wrong lunch, or wrong crush. Yet Sam knows she'd be truly crazy to leave the protection of the most popular girls in school. So when Sam meets Caroline, she has to keep her new friend with a refreshing sense of humor and no style a secret, right up there with Sam's weekly visits to her psychiatrist.

Caroline introduces Sam to Poet's Corner, a hidden room and a tight-knit group of misfits who have been ignored by the school at large. Sam is drawn to them immediately, especially a guitar-playing guy with a talent for verse, and starts to discover a whole new side of herself. Slowly, she begins to feel more "normal" than she ever has as part of the popular crowd . . . until she finds a new reason to question her sanity and all she holds dear.
Title: Summer Indiscretions
Author: Tamara Mataya
Purchase: Amazon ~ Kindle
Synopsis:
One email away from a total meltdown, I'm desperate to escape New York. Using Switch-a website designed to help strangers swap homes for the summer-I slip out of my stilettos and into a string bikini. But of all the beaches in all the world, Blake Wilde just had to show up on mine. He's hot. Scorching hot. And he's been strictly off-limits for as long as I can remember.

To hell with that. New life? New rules.

I know something this good can't be made to last. But for three sizzling weeks, I can pretend there won't be consequences, recriminations, or regret... And that somehow our growing connection can be more than just a summer fling.