November Book Haul:
Welcome to my haul for November! Remember, this is in no way, shape, or form a way to show off. I love finding out about new books through hauls done buy book lovers. I hope you enjoy this post as much as I am enjoying typing everything out >.<
.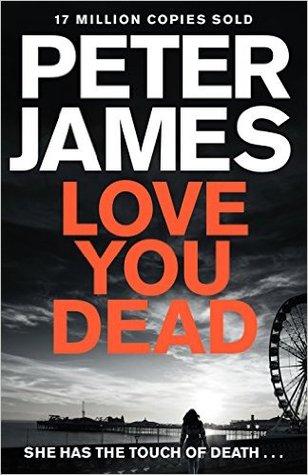 Title: Love You Dead
Author: Peter James
Purchase: Amazon ~ Kindle
Synopsis:
An ugly duckling as a child, Jodie Bentley had two dreams in life - to be beautiful and rich. She's achieved the first, with a little help from a plastic surgeon, and now she's working hard on the second. Her philosophy on money is simple: you can either earn it or marry it. Marrying is easy, it's getting rid of the husband afterwards that's harder, that takes real skill. But hey, practice makes perfect . . .

Detective Superintendent Roy Grace is feeling the pressure from his superiors, his previous case is still giving him sleepless nights, there have been major developments with his missing wife Sandy, and an old adversary is back. But worse than all of this, he now believes a Black Widow is operating in his city. One with a venomous mind . . . and venomous skills. Soon Grace comes to the frightening realization that he may have underestimated just how dangerous this lady is.
Title: The Girl On The Train
Author: Paula Hawkens
Purchase: Amazon ~ Kindle
Synopsis:
EVERY DAY THE SAME
Rachel takes the same commuter train every morning and night. Every day she rattles down the track, flashes past a stretch of cozy suburban homes, and stops at the signal that allows her to daily watch the same couple breakfasting on their deck. She s even started to feel like she knows them. Jess and Jason, she calls them. Their life as she sees it is perfect. Not unlike the life she recently lost.

UNTIL TODAY
And then she sees something shocking. It s only a minute until the train moves on, but it s enough. Now everything s changed. Unable to keep it to herself, Rachel goes to the police. But is she really as unreliable as they say? Soon she is deeply entangled not only in the investigation but in the lives of everyone involved. Has she done more harm than good?
Title: The Kind Worth Killing
Author: Peter Swanson
Purchase: Amazon ~ Kindle
Synopsis:
On a flight from London to Boston, Ted Severson meets the stunning Lily Kintner. Over martinis, the strangers play a game in which they reveal intimate details about themselves. But what begins as playful banter between Ted and Lily takes a turn when Ted claims, half-seriously, that he would like to kill his wife. Then Lily surprises him by saying that she'd like to help.

Back in Boston, Ted and Lily forge an unusual bond and talk about the ways Ted can get out of his marriage. But Lily has her own dark history she's not sharing with Ted. As Ted begins to fall in love with Lily, he grows anxious about any holes in their scheme that could give them away. And suddenly the two are pulled into a very lethal game of cat and mouse, one in which both are not likely to survive when all is said and done.
Title: All I Need
Author: Susane Colasanti
Purchase: Amazon ~ Kindle
Synopsis:
Skye wants to meet the boy who will change her life forever. Seth feels their instant connection the second he sees her. When Seth starts talking to Skye at the last beach party of the summer, it's obvious to both of them that this is something real. But when Seth leaves for college before they exchange contact info, Skye wonders if he felt the same way she did—and if she will ever see him again. Even if they find their way back to each other, can they make a long-distance relationship work despite trust issues, ex drama, and some serious background differences?
Title: Double Vision
Author: Colby Marshall
Purchase: Amazon ~ Kindle
Synopsis:
A little girl has witnessed a mass shooting. What she knows may be the key to finding the man responsible. Jenna has been tasked with drawing her out, figuring out what she saw, what she remembers, what it means.

But Molly is an unusual child. She is sweet and bright, and eager to help, but she has a quirk of her own: an intense preoccupation with numbers. It helps her notice things that others don't. It also leads Jenna into a maze of speculation that could turn into a wild goose chase while the body count continues to rise.

Jenna and Molly view the world through their own filters. In some ways, they speak different languages. Now Jenna must learn to communicate, to break Molly's code, to understand the mind of a murderer…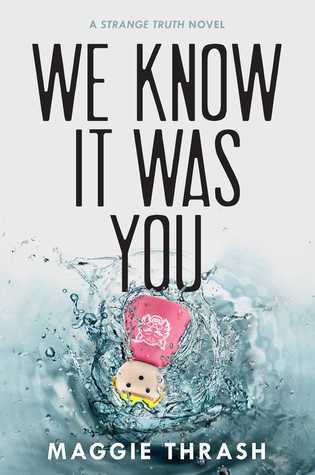 Title: We Know It Was You
Author: Maggie Thrash
Purchase: Amazon ~ Kindle
Synopsis:
It's better to know the truth. At least sometimes.

Halfway through Friday night's football game, beautiful cheerleader Brittany Montague—dressed as the giant Winship Wildcat mascot—hurls herself off a bridge into Atlanta's surging Chattahoochee River.

Just like that, she's gone.

Eight days later, Benny Flax and Virginia Leeds will be the only ones who know why.
Title: How To Rock Break Ups And Make Ups
Author: Meg Haston
Purchase: Amazon
Rating:
Synopsis:
After a humiliating tumble down the social ladder, Kacey Simon is back on top, where she belongs. She's lost her lisp, traded in her Coke-bottle glasses for contacts, and learned that brutal honesty isn't always the best policy. Best of all, she's made up with Zander and her BFFs and reclaimed her spot as Gravity's lead singer. Her life is pitch-perfect--until Zander's ex-girlfriend, Stevie, arrives in town.

Marquette Middle hasn't seen a girl with such killer style and impressive vocals since... well, Kacey herself. Boys want to date Stevie, girls want to be her, and Kacey wants to boot her butt out of Chicago ASAP. But when Kacey reverts to her mean-girl ways to take Stevie down, will she lose the band--and Zander--for good?